If you're an AJAX programmer, you must certainly be on a look out for some refined Ajax web development tools, which can help you hone your Ajax expertise further. Let us introduce you to some good Ajax web development tools.
Aptana
Aptana owns the credit of being the world's first Ajax server. It's an open source web server, which is used to create good web pages & fast-running applications by making use of a unified Ajax model. The code of both sides, client side as well as server side, can be conveniently written in Javascript.
Sajax
Sajax uses Ajax framework to build programming websites. This open source tool facilitates easy creation of such websites with XMLHTTPRequest or remote scripting. Using Sajax even without browser refresh, PHP/ Lua /Perl/Python functions can be easily called for from the created web pages through JavaScript. This amazing toolkit performs almost 99% of the functions.
Tiger Mouse
Tigermouse, based on Ajax technology, is an advanced web applications framework that enables creation of dynamic, fast web applications. Besides this, this is an apt lightweight framework for organizational tasks since it complies well with server-side business logic processing. Since this framework does not need any Javascript coding, you as a developer can concentrate better on developing the applications. It also has pluggable output/input filters and does not require any configuration.
Potix
If until now, you had been grappling with Ajax issues, here comes the resolution to your problems-Potix, an open source Ajax + Mobile framework. Potix has recently released ZK 5 that encompasses some new architectural additions & innovations to it.
Thinwire
Thinwire is an open source Ajax RIA framework, which is used to build rich web applications for responsive & interactive user interfaces. Also, this Ajax tool helps you in offering unmatched user experience and completing your project quicker than ever. Since Thinwire is a community-driven LGPL open source development framework, users can also contribute in enhancing the product further.
This is first in the series of our articles on AJAX development tools. We shall be coming up with more articles on this. Meanwhile, you can try out the Ajax tools listed above.
Article Source: EzineArticles.com.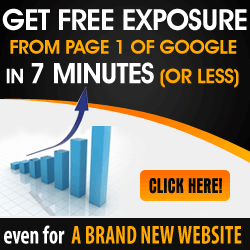 This banner contains our affiliate link.
Guest posts hosted by Web-develpoment tools.com